Commercial Audio Visuals Solutions
Our commercial AV solutions offer a range of benefits, including improved communication and collaboration, enhanced customer experience, and increased efficiency and productivity. We have a proven track record of delivering high-quality solutions that have helped businesses in various industries achieve their goals and objectives.
We offer comprehensive AV services including:
Fiber and CAT 5/6 Network Installation, Testing, Inspection, Evaluation, Certification and Repair

Fiber Optic Fusion Splicing

Optical Time-Domain Reflectometer (OTDR) Provides Easy Diagnosis of Cabling Problems

Office, Warehouse and Process Networking (MDF & IDF)

LAN, VLAN, WAN and VPN Setup, Management and Troubleshooting

WAN (WiFi) Site Surveys and Repair

PTZ and Stationary Analog and IP Cameras and NVR Recorders

VOIP Phone Systems

Building Access Controls
Proudly Serving Las Vegas & Surrounding Areas
Why a Professionally Designed and Installed Commercial Audio Visual System is a Must-Have
In today's highly competitive business landscape, it's crucial for companies to make a lasting impression on their customers and stakeholders. A professionally designed and installed commercial audio visual system can help you achieve this goal by providing advanced functionality, superior sound and images, and an overall value-added experience for your customers and employees.
With a custom-built AV system, you can tailor your technology to your specific business needs, making your presentations, meetings, and events more engaging and effective. High-quality sound and images can help your content stand out and leave a lasting impression on your audience. Additionally, an intuitive system can help you streamline tasks and improve efficiency, saving you time and resources.
At the same time, a top-of-the-line AV system can enhance virtual communication, making it easier for you to connect with remote employees, clients, and partners. With the help of advanced video conferencing solutions, you can hold virtual meetings, webinars, and other online events that are just as engaging and interactive as in-person ones. Ultimately, a professionally designed and installed commercial audio visual system is a must-have for any business that wants to stay competitive in today's digital age. With the help of the right technology partner, you can enjoy all the benefits of a cutting-edge AV system without having to worry about the technical details.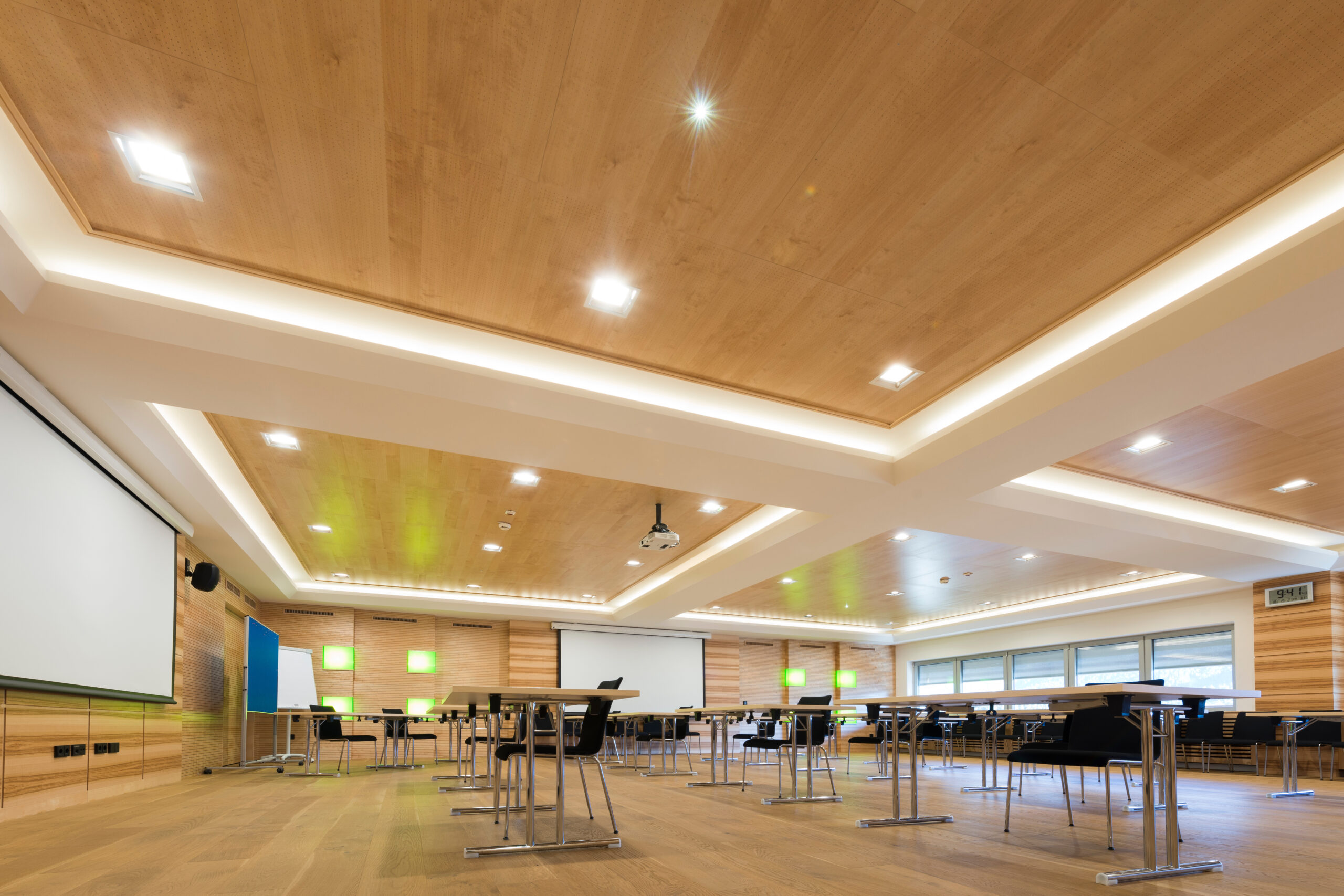 Why Choose Ventura Integrated Systems
If you're looking for a reliable and experienced audio visual partner for your business, Ventura Integrated Systems is the right choice for you. With over three decades of experience serving businesses in Las Vegas and the surrounding area, we have the knowledge and expertise to help you achieve your goals and take your technology to the next level.
One of the key reasons to choose us is our commitment to excellence and our core values of integrity, honesty, and professionalism. We believe in treating our clients with respect and transparency, and we always strive to exceed their expectations with our quality of work and level of service.
Ventura Integrated Systems is our full range of audio video services, which includes everything from installation and integration to ongoing support and maintenance. Our team of experts has extensive knowledge in both AV and IT, allowing us to provide a seamless and fully integrated solution for your business.
We understand that every business is unique, which is why we offer customized solutions that are tailored to your specific needs and goals. Whether you're looking to upgrade your existing AV system or install a new one from scratch, we have the experience and expertise to help you achieve your vision and make the most of your technology investment.
If you're in need of a reliable and trustworthy audio visual partner for your commercial space, contact us today to learn more about our services and schedule get an estimate from one of our experts.
Leave a message for more information about our free consultation